Mammography and X-Ray Department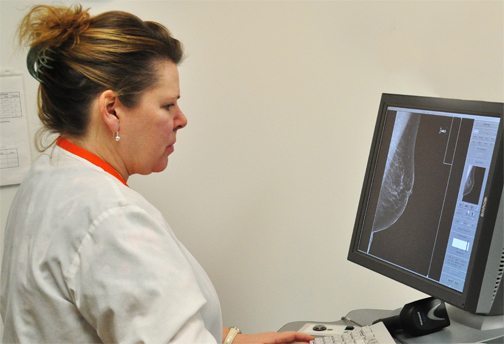 The Mammography and X-Ray Department at DotHouse Health is staffed by skilled technologists and equipped with state-of-the-art digital equipment.
We are often able to perform exams and provide results on the same day and our friendly staff is committed to treating each patient with kindness, dignity and respect. We provide basic X-Ray services (to detect bone fractures or lung infections), and routine Mammography screenings.
We offer extended hours including evening and weekend appointments for your convenience. To schedule an appointment, please call 617-288-2533 or 617-740-2599.
Department Hours:
Monday: 8:00am - 8:00pm
Tuesday: 8:00am - 8:00pm
Wednesday: CLOSED
Thursday: 8:00am - 12:30pm
Friday: 8:00am - 4:00pm
Saturday: 8:30am - 1:00pm
Sunday: CLOSED
FREQUENTLY ASKED QUESTIONS
Do I need to be a patient to visit the Mammography and X-Ray department?
Yes, you must be a DotHouse Health patient to receive services from this department. Click here to learn more about Becoming a Patient.
Can I receive walk-in Mammography and X-Ray services?
Depending on the availability of appointments on a particular day, patients may be seen on a walk-in basis. For your convenience, we encourage you to schedule an appointment in advance.
How do I know if my insurance covers my mammogram?
Most insurance programs will cover one mammogram screening per year. It is important that your mammogram be scheduled at least 365 days from your most recent screening.