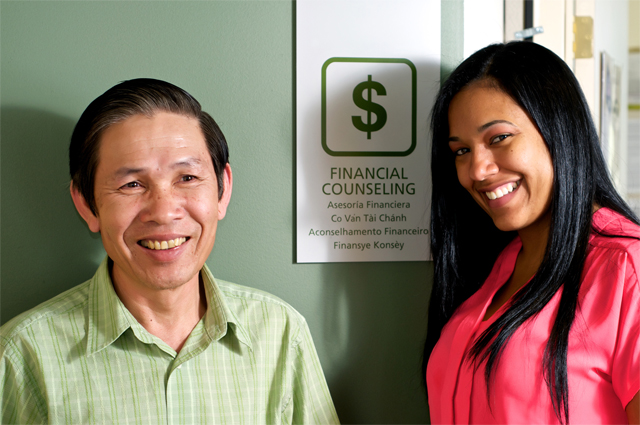 Financial Counseling
Do you need health insurance?
Our dedicated and professional team of counselors will work closely with you to enroll you in an insurance program. We are committed to providing high quality care regardless of ability to pay and our counselors can enroll you in insurance programs including:
MassHealth
Health Safety Net
Our diverse team speaks English, Vietnamese and Spanish and offers extended hours for your convenience. We will not only register you in a health insurance program but will also follow up with the insurance programs to make sure that your information is in place and that you are properly enrolled. Our counselors are also here to help you with any requests for additional documents or information.
Our offices are located on the 1st Floor of DotHouse Health and appointments are provided by appointment. To schedule an appointment for a Financial Counselor, please call 617-288-3230 ext. 2294.
Department Hours:
Monday-Thursday: 8:00am – 8:00pm
Friday: 8:00am – 4:00pm
Saturday: 9:00am – 1:00pm
Sunday: Closed
FREQUENTLY ASKED QUESTIONS
What documents should I bring when I meet with a financial counselor?
Please bring proof of citizenship (if applicable), photo ID and proof of income to your appointment. Proof of income can include two pay stubs or tax returns if you are self-employed. If you are over 65 years old, additional documents may be required.
Who can meet with a financial counselor?
You can meet with a financial counselor if you would like to enroll in a state health insurance program.
How do I know if I am eligible for MassHealth or Health Safety Net?
Income is generally the main factor used to determine your eligibility for these programs. Your financial counselor will review other personal details with you to select a program that is appropriate for you.
Can the financial counselors connect me to other programs like SSI, food stamps or housing?
No. The financial counselors can only connect you to health insurance programs.