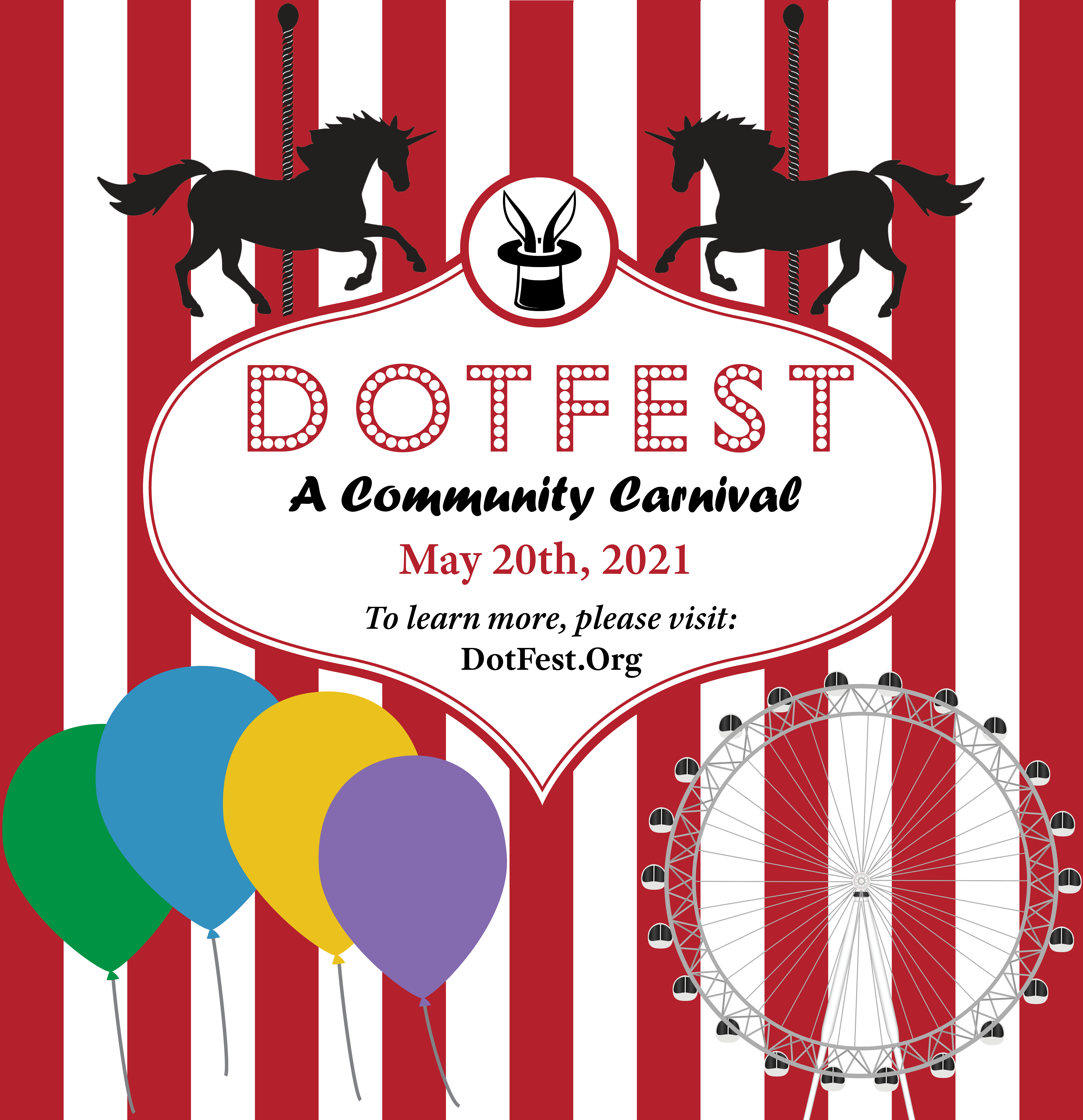 DotHouse Health proudly presents our upcoming virtual fundraiser
DotFest: A Community Carnival on Thursday evening, May 20th, 2021.
DotFest is a celebration of our diverse community of sponsors, staff, board members, neighbors, and individual donors. DotFest remains as a vital annual fundraising event for DotHouse as the need in our community is now more critical than ever before.
This year's fundraiser will be held in recognition to our incredibly dedicated staff members who have worked tirelessly in keeping our patients and community safe in the face of a pandemic.
For sponsorship availability & information, please contact Mario D. Zepeda at Mario.Zepeda@DotHouseHealth.org.