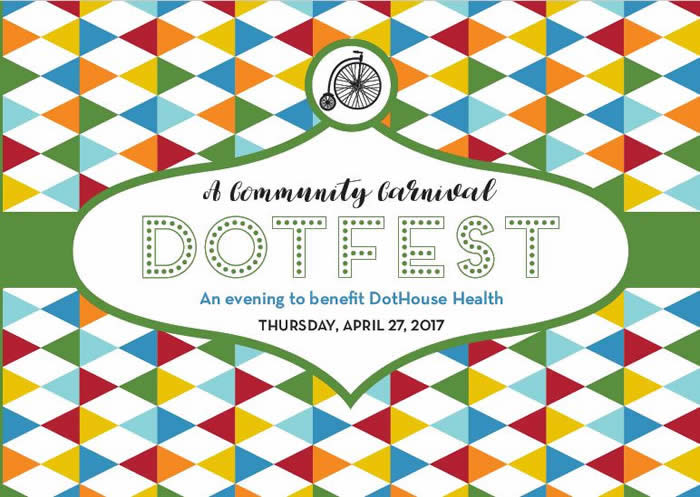 DotHouse Health is holding its first annual fundraising event, DotFest: A Community Carnival on Thursday, April 27, 2017 at 6:30 p.m. Join us at the DotHouse to celebrate community life in Dorchester's Fields Corner neighborhood and DotHouse Health's success as one of the best community-based health and social services organizations in the City of Boston.
Our carnival themed cocktail reception will feature delicious cuisine, music, carnival games, mystery box prizes, and an opportunity to celebrate with staff, board members and fellow donors. We invite you to come out and support DotHouse in our first annual fundraising event and become a part of the DotFest tradition.This is an evening designed for adults only.
DotHouse Health will be honoring Mayor Martin J. Walsh, a lifelong champion of working people and a proud product of the City of Boston. Born and raised in the neighborhood of Dorchester by immigrant parents, Mayor Walsh is driven to make sure Boston is a City where anyone can overcome their challenges and fulfill their dreams. Come join us as DotFest honors Mayor Marty Walsh!
Parking is available on-site, and DotHouse is also accessible via public transportation, buses and the T, as well as by uber or taxi. Click here more information regarding parking and directions.
Sponsorship opportunities are available, please contact Usha Thakrar at usha.thakrar@dothousehealth.org.